Are you ready for love and care for a dog? If you want a dog but still lives with your parents. You need to some planning how to convince the parents to get a dog. Why do you need a dog?
Everyone wants a lovely and furry friend. But it is not easy to keep the dog at home needs proper care. Having a pet is always fun. A dog requires a lot of caring and responsibility. So if you have decided to get a dog. One of the features of owning a dog is that it will improve your home environment. The dog is the only animal love around all people whether your life is being in up's or downs. Let's look at some different various ways to convince your parents to get you a dog. Therefore the following steps are below which we hope will help you: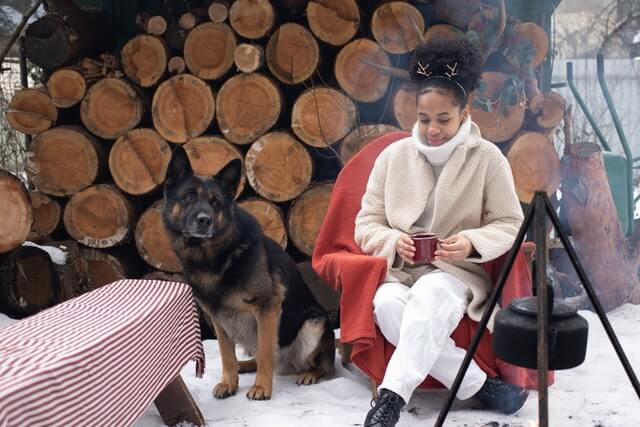 Things to Discuss with your parents to get a dog
Prove you are responsible: First of all, you need to fulfil all the household duties. So that you can prove that you're responsible enough to care for the dog. If you help our parents in the house you need to do all work from home. Don't do anything that makes them say 'No'As a result, you can begin conducting all of your day-to-day duties on your own. Attempt to do all of your regular tasks without assistance. Make an early morning habit for yourself.
Save money to Purchase a dog: You need to save enough money to buy a dog. And also fulfil his medical care. When you have enough money in saving accounts then you can show your parents that you are responsible to get a dog. If you earn, you can pay out of pocket from your income to get a dog of your own. Another option for dividing funds between you and your parents.
Do Research On The Breed Of Dog you want : You need to do some research about the dog breed. Before going buy it. Research about the dog you want to purchase. And also explain about the dog getting fit in the family. If you like almost everything about Golden Retrievers but do not like the way they look, just keep searching. You can find a dog breed that you are interest that your parents will be happy to accept.
Where you will keep a dog in case you go out of town :Firstly, you can take it along with you. You can left your dogs to neighbours houses keep with them for a few days. Thirdly, you can keep pet boarding.
Address the parent's Concers: If you feel that your moms and dad having allergic to dog . You could have present the some dog list has hypoallergic breeds. If your parents anxious anout thier activites do not get converstion with them. You need to hear them and react accordingly
How pets can improve your health
Exercise: In case you are a restless or lazy person. A dog can make you active as you need to talk to your dog twice a day for a walk. You can do racing with your dog and this is a good exercise which will keep you fit and happy.
Roles and responsibility :You can reassure your parents by stating that you will be solely responsible for the dog.You'll take care of his wash, walks, and pills, for instance.
Leisure : In today's social media era, It is possible to create a vlog with one's dog. With their canines, one can play hide and seek and numerous games
Mental Health: Dogs assist you in maintaining mental stability in today's demanding society. People are occupied with their hustle and bustle. In this case, the best way to share about life experiences and daily ups and downs. If you're lonely, then you can talk to your dog. Moreover, this will help you to get rid of depression and anxiety
Expenses: You can convince your parents that you can adopt a dog that will be pocket-friendly and as per their budget. Adoption is the best alternative than buying a puppy which is affordable. Furthermore, there are various dog adoption shelters available these days.
Playing Partner: As per the ongoing pandemic and lockdown situation. It is not safe to pay with neighbors or go out until and unless it is an emergency. So, in this case, it is better to have a dog and spend time playing with it.
Schedule: It will be feasible if you have a dog as you will be able to manage regular schedule. If you have a dog that will wake you up at 6 am regularly. And prior that also if he wakes up earlier.
Advantages
When you have a dog you never feel lonely.
You can share everything without any fear. In some situations of life, it is difficult to share each and every detail. In this case, you can share all the details with your dog.
The dog will make you active.
Dogs will make you more socially active.
The dog will give you hope during crises.
The dog is the perfect stressbuster for any situation. Like if you talk or play with a dog you will forget all the stress.
You will feel safe with your dog. As dogs are loyal and prospect their owner in any situation.
Conclusion
You need to be a responsible person first to convince your parents to get a dog. You can do saves for dogs and make sure that you can take full responsibility. It should also inform your parents that this will improve your mental health. In addition, your home will protect you from unwelcome guests.